We have recently added new feature to our manage account page, that will give ability to set notes over the graph. For example if you had special promotion over Singles' Day and you had a peak, you want to mention it over the graph.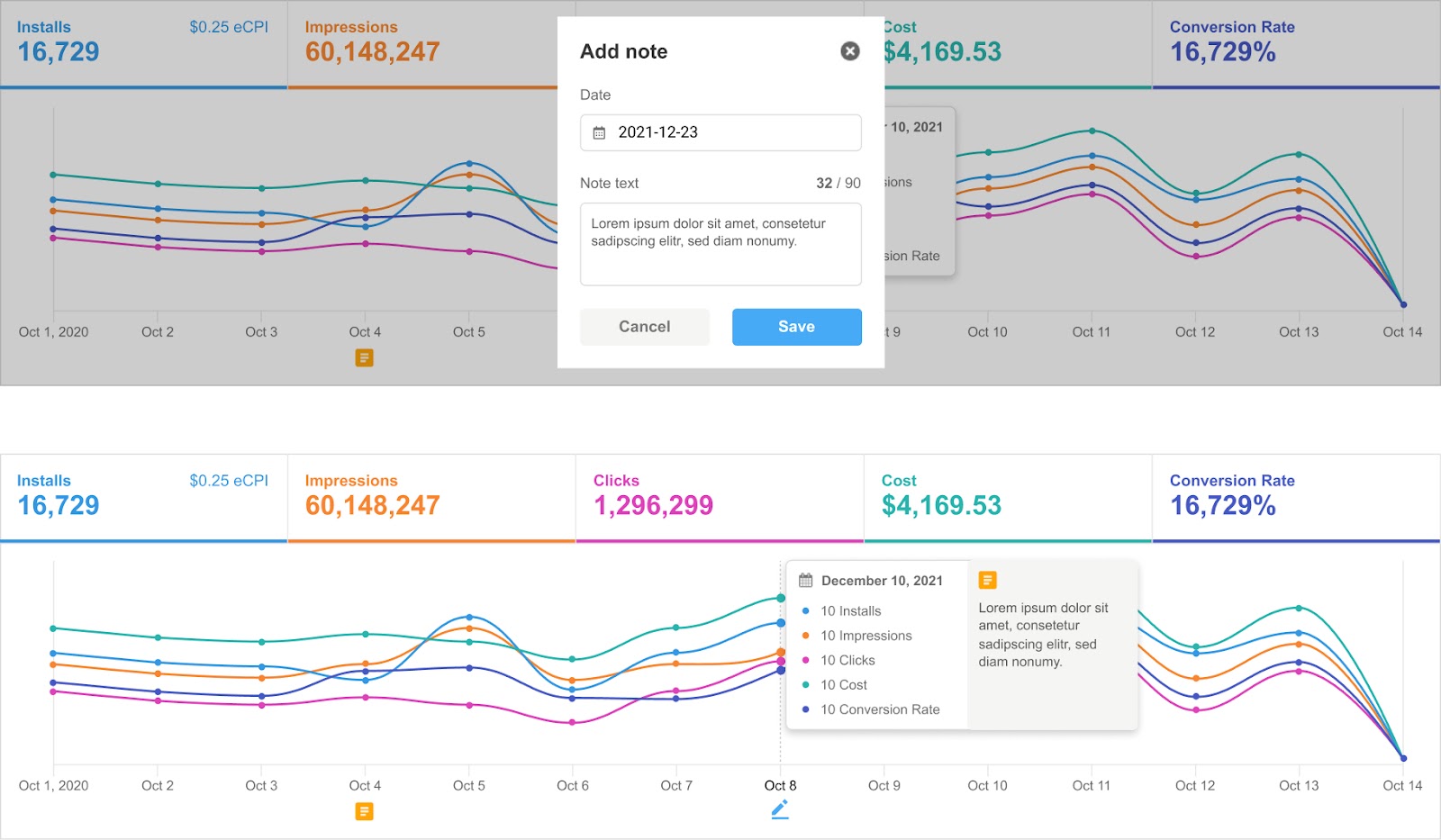 Once you hoover over specific date, you will notice a new "plus" icon, once you click on it will open a new pop up to insert a new note: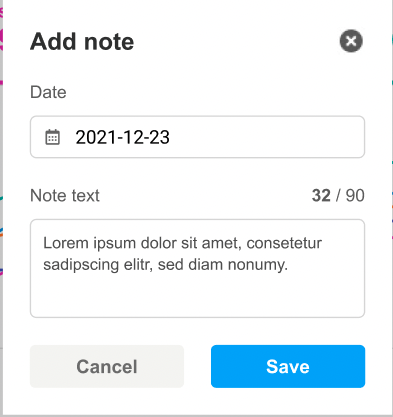 After you will save the new note, there will be a new orange icon bellow this date that shows that there is a note in the date. Once you hoover this icon, it will be changed to edit icon.