In order to start promoting your apps with Appnext, please take the following steps:
Step 1: Create an account.
Go to the Appnext website, and press the "Sign Up" button.


Step 2: Receive your confirmation email
Receive your confirmation email, and press on the account activation link. Select Advertising in the pop-up box.
Step 3: Add a New App
Click the "Add New App" button in the drop-down menu under the "Apps" tab.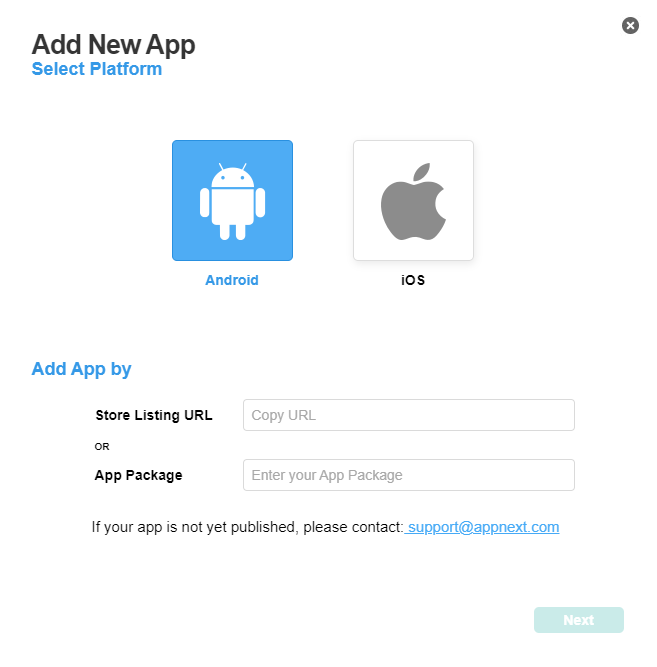 Step 4: Add a new campaign
Once you have added your apps, click the "Campaigns" tab, and press the "Add New Campaign" button.


Step 5: Add a creative
Select campaign details and add the creative. Make sure to add both images and videos for each campaign you have created. Please note that at first, you can start with an ongoing campaign (reaches all our publishers) or an ongoing campaign (which only targets specific publishers). Here is the detailed "Campaign Set-up" guide you can use.
Direct Buy campaigns are also an option. To find out more read our Direct-Buy campaign article.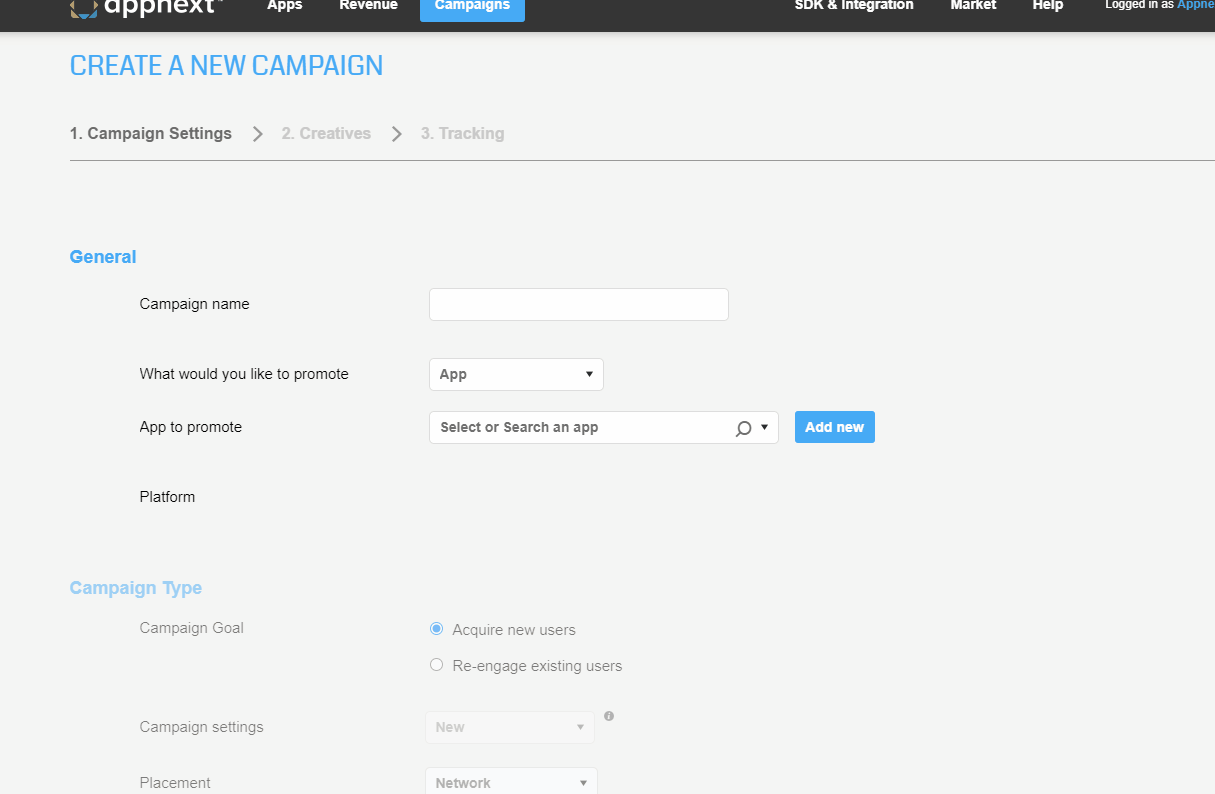 Step 6: Add a tracking link
Add a tracking link from one of the attribution companies in the list.


Step 7: Activate the tracking link
Activate the tracking link by going to the App page. Press the "Add tracking" button, send the link to your device, install, and open the app. Take a look at the definitive guide to Campaign Tracking and Activation.



Step 8: Add funds
Add funds to your Appnext account.
At this point you should be ready to go live. If you have any questions, please feel free to contact our support team at support@appnext.com